BANGLADESH JOURNAL OF BOTANY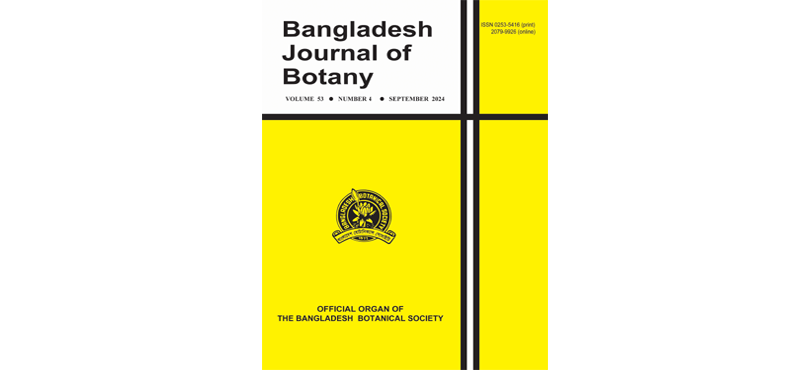 BANGLADESH BOTANICAL SOCIETY
Bangladesh Botanical Society was established in 1972. Professor Dr. Md. Abul Bashar is the present President and Professor Dr. Ashfaque Ahmed is the current Secretary General of the society. The total number of members is over 2975 of which 541 are life members. The society is regularly publishing popular articles in one issue of Bengali journal named "Udvid Barta" and scientific articles in four issues of Bangladesh Journal of Botany.
BANGLADESH JOURNAL OF BOTANY
(Bangladesh J. Bot.)
NEWS ARCHIVE
Condolence message
The Executive Committee of the Bangladesh Botanical Society expresses their deep condolence to the sad demise of its Secretary General Professor Dr. Sheikh Shamimul Alam. The Executive Committee also prays for his departed soul and share the profound shock and grief caused to his colleagues and family members.